This month we are having a party with Tot's Playtime Box and we will be having so much fun.
With four amazing activities to enjoy, your little one will have lots to keep them entertained this month.
Here's what's in the box👇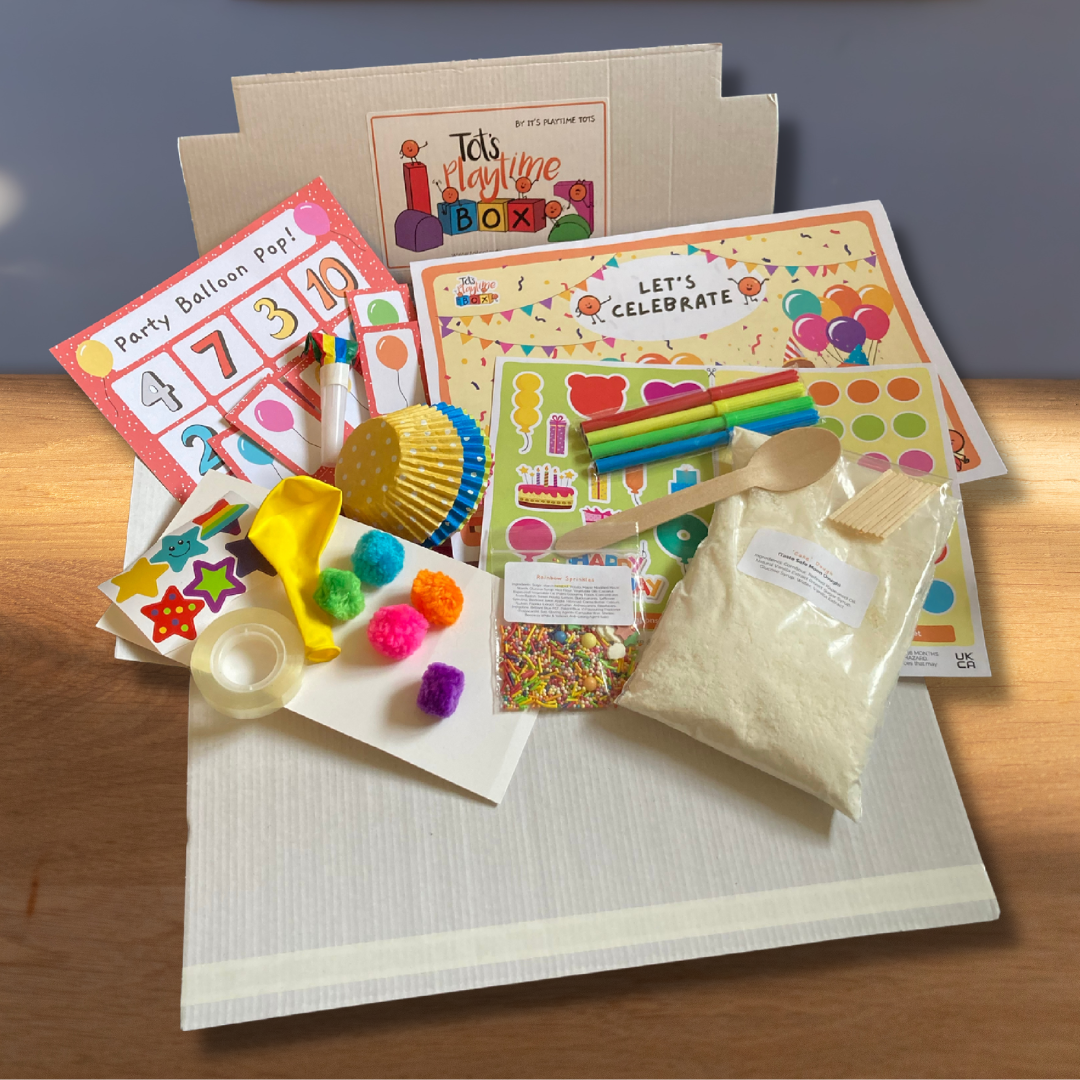 Let's Party Activity Magazine & Stickers
Everyone's favourite part of the box, designed for preschoolers so they can enjoy every part of the magazine. Decorate the party hats with the sticker dots, and decorate the venue for the party on the sticker fun page plus enjoy lots of colouring, puzzles and more!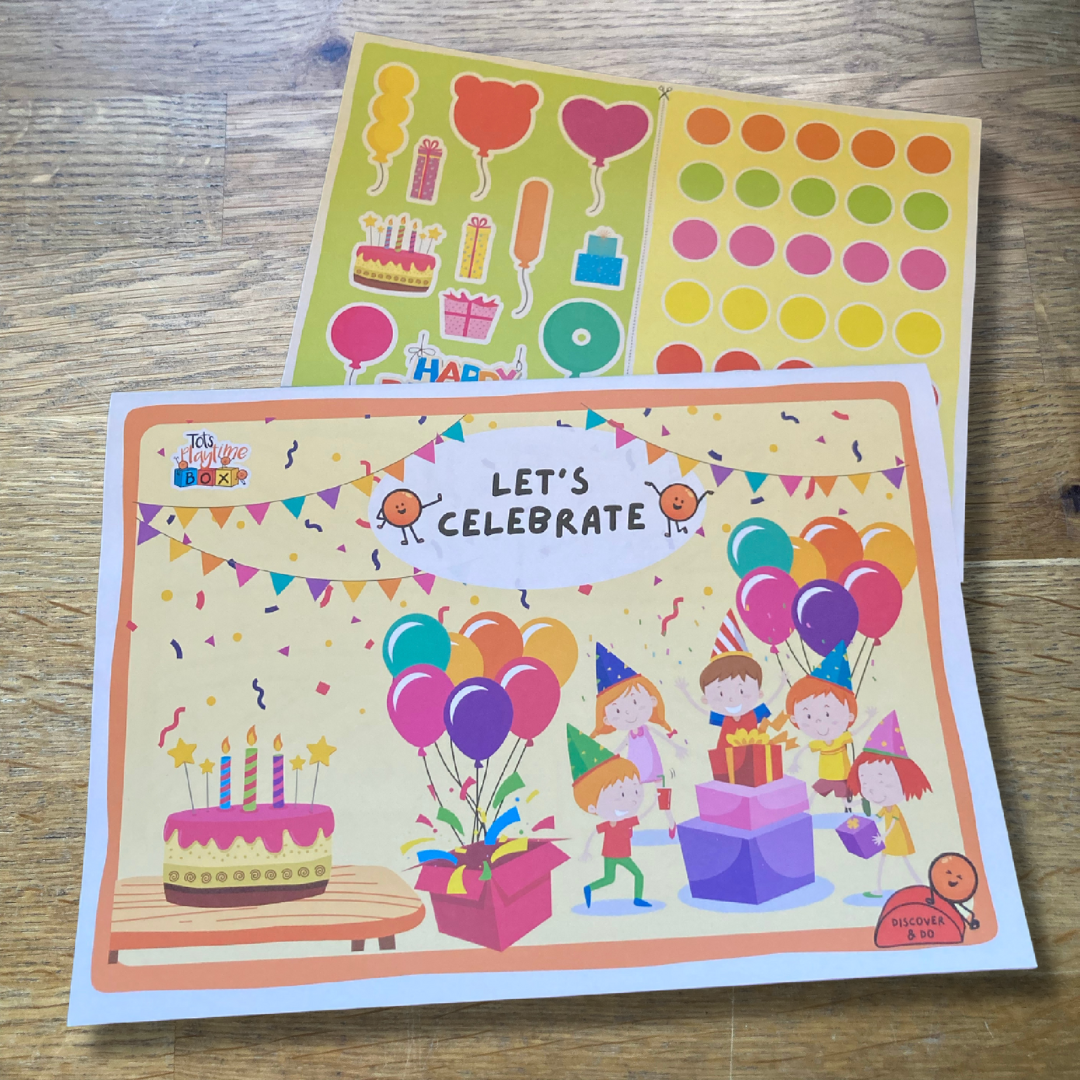 Party Popper Craft
2 lots of fun in 1! Enjoy taping and sticking to make your own party popper then have fun over and over again popping the pom poms, collecting them and doing it all again.
Funfetti 'Cake Dough' Messy Play
Explore your senses with the 'Cake Dough' Moon Sand, ready prepped so all you need to do is pour it in a tray and your little one can enjoy scooping and squishing the dough to make cupcakes and don't forget to add the candles too!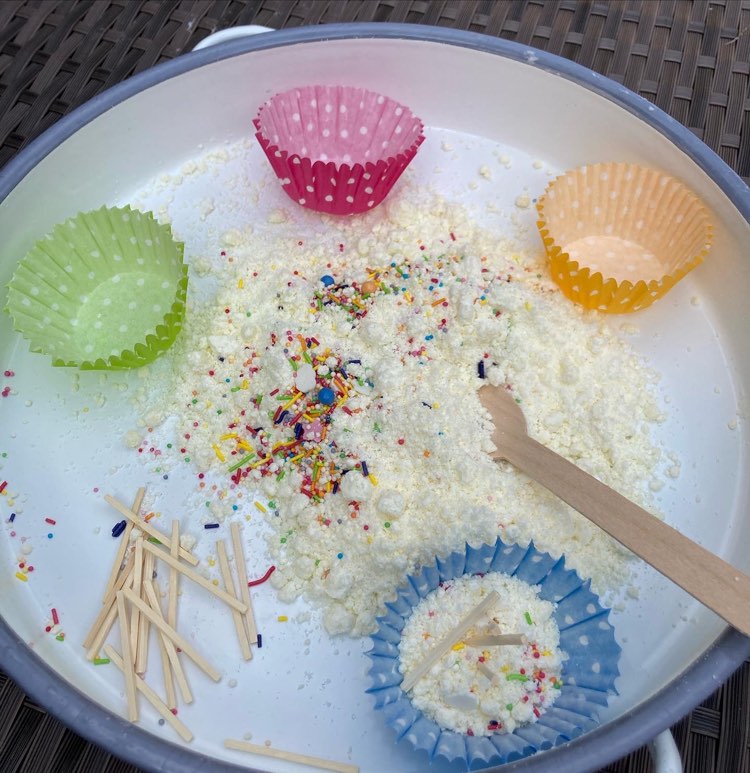 Party Balloon Pop Game
So much excitement taking on the challenge to 'pop' the balloon cards with the party blower. Close your eyes pick an number and blow. This game will be played over and over again.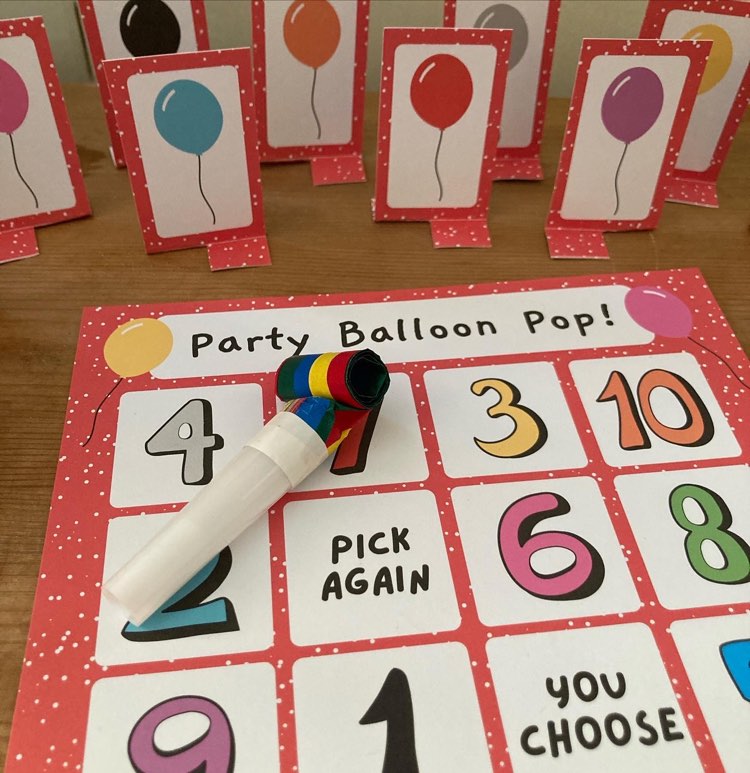 Subscribe today and receive your box full of fun!